Category Archives:
Uncategorized
The New Pass Grill & Bait Shop

Jim and Don Wallace Retired airline pilot in the air force and flying 24 years with United have to do with bait and burgers? Well, the Wallaces were honoring their passion for real estate, circling properties in the classified ads, when they came across the ad for Sadler's bait shop.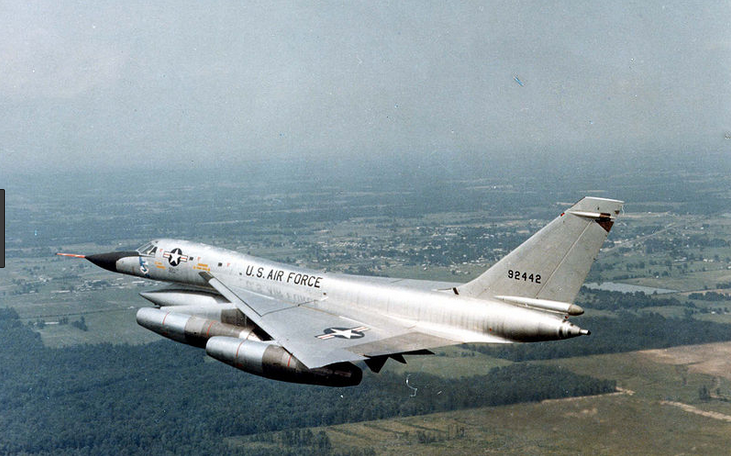 We were curious and made up our minds to buy it within 48 hours, "says Wallace" The Wallace's bought the place as an investment property but it turned out to mean so much more. Every year of owning the business, the father son duo said, "Lets do it one more year," but it has become fun for them. Since purchasing the bait shop and grill, they have slightly modified the building. Jim Wallace is proud of the trompe l'oeil painting, or trick of the eye painting.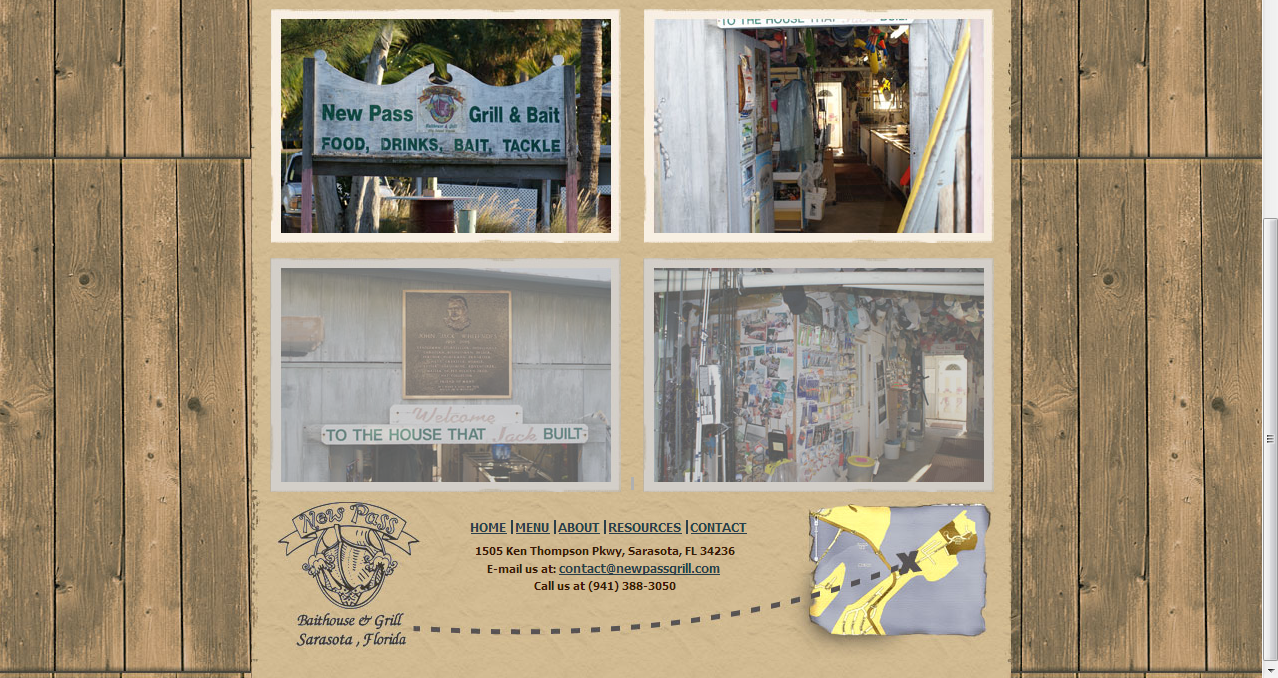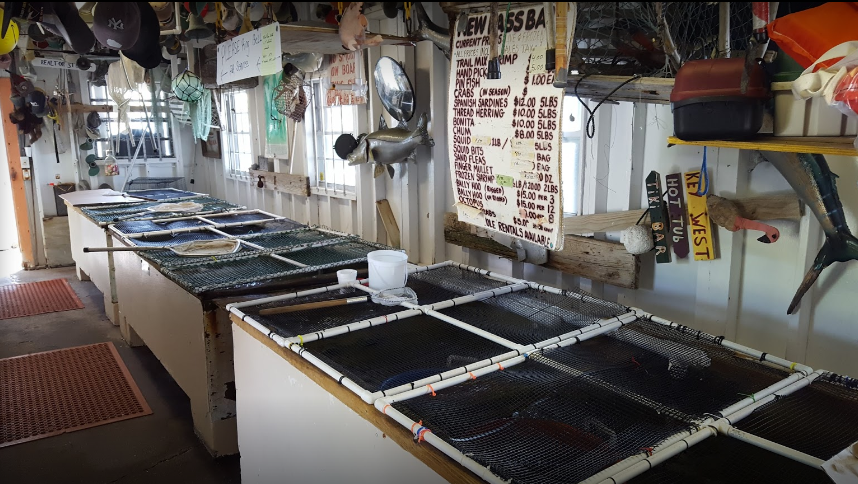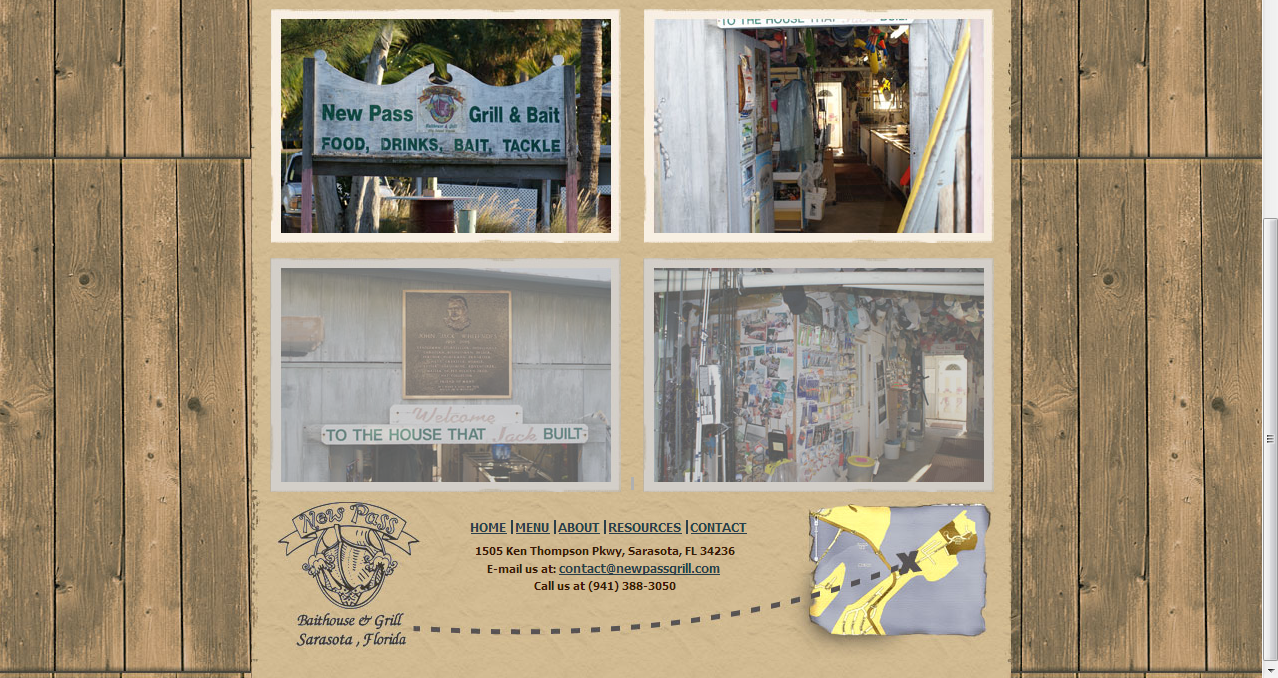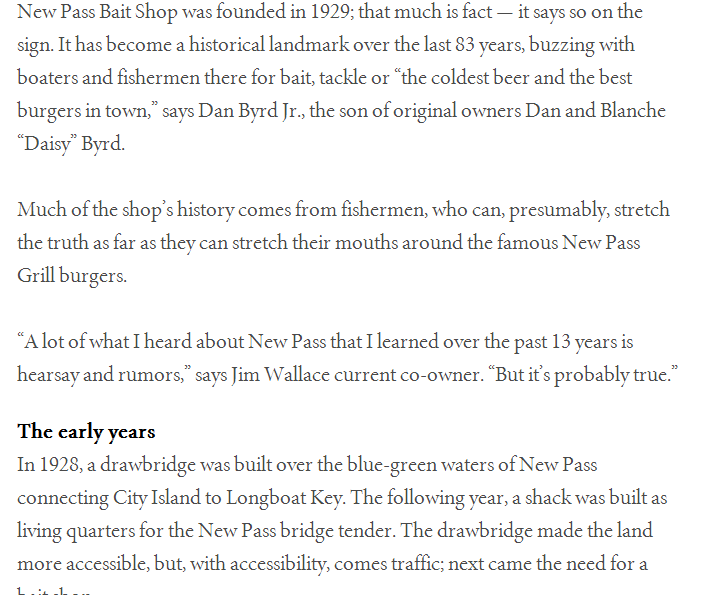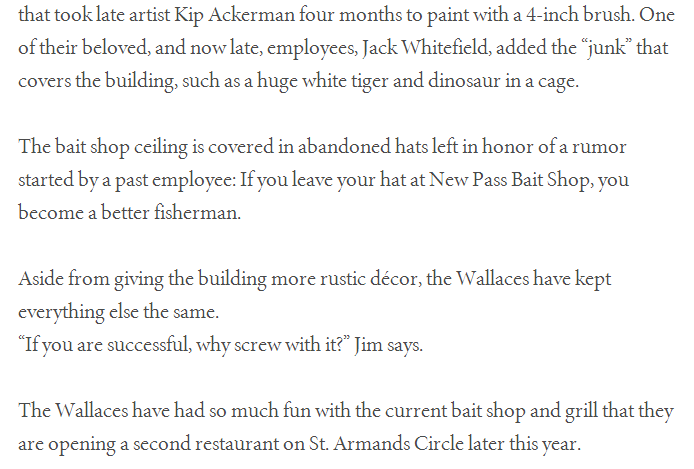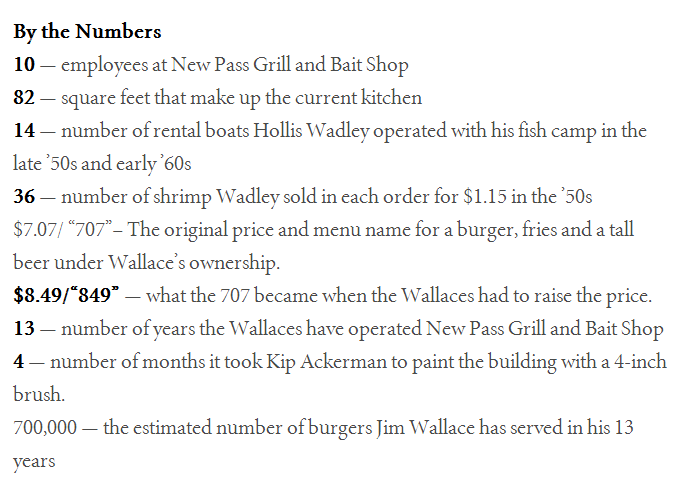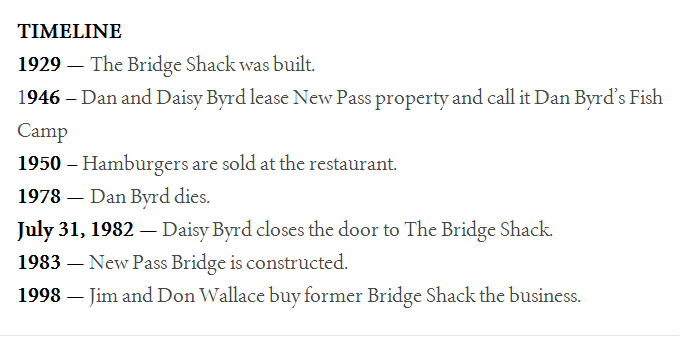 Please follow and like us: